STRANGE ARTICLE V - CON-CON CONNECTIONS JUST KEEP ON COMING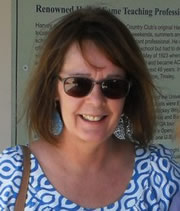 By Michelle Horstman
March 14, 2015
NewsWithViews.com
In previous articles here and here, we have learned of many associations with the leaders of the Article V Convention of States movement which have caused concern for many. In the last few weeks, some of the main architects of this movement testified before a Texas legislative committee, including Michael Farris, Sen. Tom Coburn, Nick Dranias, Mike Stern and Roman Buhler. Just one dissenting voice was included from Pat Carlson of the Texas Eagle Forum, whose concerns were quickly dismissed. Heading this committee was Texas Representative Phil King, who also happens to be the National Chairperson for ALEC. As we have learned previously, ALEC has been instrumental in promoting an Article V Convention.
By no coincidence, many of the same participants promoted the Article V to the January 2015 meeting of the Texas Public Policy Foundation (TPPF), founded by well known Texas political activist and former founder of KCI, James Leininger. TPPF is part of the national State Policy Network (SPN), which has also been previously discussed in connection with those promoting the COS:
The State Policy Network's (SPN) 2010 meeting encompassed many of these same names, including Drew Ryun, Leo Linbeck III, Nick Dranias (Compact for America's Article V director), Eric O'Keefe, as well as representation from the Texas Public Policy Foundation (part of the SPN) founded by James Leininger. Among the presentations there was one on the Constitutional amendment process by Nick Dranias as well as information and handouts from Ned Ryun on engaging the Tea Party, with some extensive market research on the Tea Party provided. This would certainly help them to "sell" things to Tea Party groups, using the issues and language they know Tea Parties respond to.
As we continue to see ties to the same organizations and Libertarian network, one promoter we have not yet discussed is Roman Buhler. A participant in the original Con-Con Con convention put together by Lawrence Lessig and Mark Meckler, Mr. Buhler is also an attorney, a Washington lobbyist, on the board of the Advance Arkansas Institute (also part of the SPN) where his Madison Amendment (founded with Edwin Meese) approach is promoted. He is on the board of the "Rebuild America Campaign", integrated with the MacPherson Investment Group, where their website slogan is "Invest in the Second American Revolution!" They link to additional projects such as American Revival. His Madison Amendment is listed as one of their projects:
It has the support of a broad spectrum of political leaders including former Comptroller General of the U.S. David M. Walker, Americans for Tax Reform President Grover Norquist, McCain 2008 chair Charlie Black, former House Appropriations Chair Bob Livingston, American Conservative Union Chair Al Cardenas, David Keating, Colin Hanna, Lew Uhler, David Keene, David McIntosh, Ted Cruz, Michael Farris, and state legislators in more than 20 states.
David Norcross, former General Counsel of the RNC, Bruce Ash, Chairman of the RNC Rules Committee, John Ryder, Chairman of the RNC Redistricting Committee, and Chuck Bell, Counsel to the CA Republican Party are among the Republican Party legal experts who support the Madison Amendment.
The Madison Amendment has been endorsed by other groups including ALEC (the American Legislative Exchange Council), the National Taxpayers Union, and the NY State Conservative Party.
In addition to investing, green projects and land acquisition, the MacPherson family of lawyers specialize in tax law, working with clients who have problems with tax evasion, offshore tax issues, "creative" ways to deal with impending foreclosures, etc. Examples of their business associations include being part of the Joe Francis legal team, when the "Girls Gone Wild" millionaire was facing IRS problems. They were also working with Maximilian Ferdinand Leopold Prinz von Anhalt of pseudo-royalty, promoting his real estate. He is also a lawyer who obtained his royal title after being "adopted" as an adult by Zsa Zsa Gabor's husband, Prince Frédéric of Anhalt. Apparently, Zsa Zsa's husband obtained his distinguished title the same way, in an adult adoption.
Joining Roman Buhler on the MacPherson site is an unusual assortment of people that include Melinda Pillsbury-Foster and Matthew Cross. It is worth taking note of a few of their backgrounds.
Matthew Cross is a popular speaker and author who promotes the Golden Ratio and Da Vinci Code (aka Sacred Geometry) as the magical answer to everything including dieting, becoming a millionaire, even properly grooming your eyebrows.
Well known in Libertarian circles for decades, Ron Paul supporter Melinda Pillsbury-Foster operates multiple websites which include anti-GOP rants, online feuds with her family, green projects, and more. Some may remember her and her daughter, Morgan, in a very public scandal which ended up with the arrest of Wall Street Journal columnist John Fund and then her daughter's subsequent recanting of the story. She maintains the "American Vision Magazine" site in conjunction with the MacPherson site.
Dominionist theology is strongly indicated on the MacPherson site, both in the inclusion and writings of "common Law" lawyer Brent Allen Winters (see below) and some of their own content. The MacPherson sites are peppered with Biblical quotes and the MacPherson site recommends books by Christian Reconstructionist Gary North, well known Ron Paul associate, son-in-law of the late (Dominionist) R. J. Rushdoony, also something that has previously been linked to COS' Michael Farris. Other book recommendations include "That You May Prosper: Dominion by Covenant" by Ray Sutton. Sutton is referenced here by North in this article on Biblical resistance to civil authority and highly recommended on North's website as part of their Christian Reconstructionist reading list.
One of the links included on their "American Vision Magazine" site (right hand column) is to common law lawyer Brent Allan Winters. Winters has been a guest on David Barton's Wallbuilders radio show discussing "common law". His writings include topics such as common law, the Abrahamic covenant, asset protection and Ron Paul, so we are again seeing the combination of Libertarian and Christian Reconstructionist ideas.
After learning about the focus on tax issues and dominionism, it should come as no surprise that Don MacPherson is listed on "Who's Who in the Freedom Movement" by a sovereign citizen movement called Sovereign Education and Defense Ministries.
The strange intertwining of big money interests, Dominionism, Common Law interpretations and Libertarian networks (and pretend royalty??) continues to repeat itself as we look at the main spokespeople for an Article V Convention of States. It is time to start giving some serious thought to what the real end goal is.
NOTE: This link will take you to a photo page summing up all of the above, with photos taken with Roman Buhler, Grover Norquist, and Sheriff Mack as well as their pseudo-royal friends. For those who may not be familiar with Dominionism and its' forms, there is a thorough article on it here.
© 2015 Michelle Horstman – All Rights Reserved
---
Michelle Horstman is a small business owner and mother of three, living in the Texas Hill Country. She has written for NewsRealBlog, PJ Media, Etc.

E-Mail: mizhorstman@gmail.com
---