RESERVATION SHOPPING FOR MICHIGAN CASINOS
PART 1 of 2
Carole "CJ" Williams
April 13, 2008
NewsWithViews.com
America's first Indian casino was established in Michigan's Upper Peninsula on December 31, 1982. It opened for business in Fred Dakota's two-car garage after the Keweenaw Bay Indian Community Tribal Council issued him a license to operate a gambling establishment on the reservation. As a result of a series of legal battles, Dakota was forced to close his casino, but it was his continuing effort to legalize Indian gaming that made it possible for the sovereign tribe to open its own modest casino in Baraga in 1984.
Other tribes soon followed suit, testing the waters in their communities and states. Today Indian casino gaming is a $20 billion dollar industry (and growing) that does much to help Native American tribes become more self-sufficient and less dependent on federal government handouts.
Though it remains modest compared to many others in the nation, the Keweenaw Bay tribe's Baraga casino, as well as another it operates near the U.P.'s centrally located city of Marquette, provides money for the tribal government's various programs, including law enforcement, housing, health care, and social services, among other things.
Had the tribes been left to operate casinos on their own, the Native American communities and their surrounding areas throughout the U.P. might have been better off, but as often happens when large sums of money can be made, others want a cut of the action. Now, rather than building casinos in the Upper Peninsula that rival those in Las Vegas in the neon glitz and opulence department, some tribes are being enticed to set up shop elsewhere, most notably in bustling downstate metropolitan areas, far from the severely economically depressed region above the Mackinaw Bridge.
In fact, casino gambling was seen as such a cash cow that in 1996 Michigan citizens were hoodwinked into approving the establishment of three non-tribal casinos in Detroit under the mantra that it would be good for the state's economy. Now, some dozen years later, Michigan wallows in poverty, as thousands leave the state for greener pastures far from the maddening tax and spend policies of the current administration.
Congressman Bart Stupak (D-MI) represents the state's 1st District, which includes the entire Upper Peninsula and fifteen northern Lower Michigan counties, plus part of another. Over the years, he has introduced many legislative bills that enable Native American tribes to establish casinos in the state. In fact, from May 3rd through Nov. 13, 2007, a period of just seven months, he proposed four new bills that would not only help a couple of the Upper Peninsula tribes set up new downstate Michigan casinos, but would also help fatten the pockets of some already very wealthy gaming enterprise tycoons who are known to gift politicians with campaign contributions. Some of the tribes also gift politicians with "vote for me" money, and, yes, despite their proclaimed and recognized sovereignty, Native Americans can vote in the White Man's elections.
In addition to Rep. Stupak, several other Michigan Congressmen have also introduced or co-sponsored legislation having to do with advancing tribal gaming operations in the state. Like him, they are engaging in what's known as "reservation shopping."
In essence, "reservation shopping" occurs when a tribe decides it wants a piece of off-reservation land for a purpose that has little or nothing to do with its tribal heritage, but much to do with gambling. Quite often, this can be an expensive and protracted undertaking and in more than a few instances wealthy business owners, who stand to profit from Indian casinos through their gaming service enterprises, back the tribes with money and extensive lobbying efforts.
These people have no qualms about taking advantage of a loophole in the Indian Gaming Act of 1988. Among other things, the Act lets the Dept. of Interior take land into trust for a tribal casino, even if that land is far from the tribe's reservation, provided that this advances the tribe's economic interests. The logic behind this loophole centers on the idea that since some reservations are too remote from population centers to make casinos profitable, extending the reservation to a few acres near or in major cities solves the problem of inequality.
In some cases, tribes negotiate to cross state lines and set up casinos thousands of miles from home. Others are content to swap land for property situated hundreds of miles away, as is currently the case with the Bay Mills Indian Community (BMIC) situated on the south shore of Lake Superior near Brimley and the Sault Ste. Marie Tribe, generally referred to as the Soo Tribe, headquartered at the Michigan city of the same name. However, in this case, both tribes contend they have a claim to the same swap-able land although courts decided otherwise several years ago.
The Sault and Bay Mills Tribes of the Chippewa (correctly, the Ojibwa) separated in 1948, but it wasn't until much later that both claimed title to the same land at Charlotte Beach, a populated area at the mouth of the Charlotte River, a little over twelve miles south of the Soo along the shore of the St. Mary's River. There are, in fact, accusations that the entire claim to this land was a scam perpetrated by non-tribal gaming entrepreneurs looking for another greenback goldmine to plunder.
Regardless of the fact that an appeals court denied the tribes' claim to the Charlotte Beach land on March 2, 2001, Gov. Engler approved a land swap on August 23, 2002 whereby the BMIC would give up its claim to 110 acres of Charlotte Beach property in exchange for a little over 12 acres of land in Port Huron, about 350 miles southeast of Brimley, where a casino could be built on what's known as the Edison Inn property.
Then, on Dec. 30, 2002, Gov. Engler approved another land swap whereby the Sault Tribe would give up its claim to the same 110 acres of Charlotte Beach land for downstate casino land. They set their sights on the city of Romulus, several hundreds of miles south of the tribe's reservation at the Soo, but conveniently located close to the Detroit Metro Airport.
In order to make Gov. Engler's approval of the BMIC land swap binding with the federal government and move ahead with the casino building, Congress must also approve the land swap, and in order to do so Rep. Stupak introduced HR-2176 on May 3, 2007. Co-sponsors of his bill are Rep. Candice Miller (R-MI 10th), who represents Port Huron citizens, and Ted Kennedy's son, Rep. Patrick Kennedy (D-RI), who has been gifted with about $650,000 in donations from Indian tribes in the last five years.
Likewise, on Nov. 8, 2007 Rep. John Dingell (D-MI 15th), who represents Romulus citizens, introduced HR-4115 on behalf of himself and co-sponsor Bart Stupak to gain congressional approval of the Sault Tribe's land swap approved by Gov. Engler several years ago.
Both proposals were scheduled to be heard in the House Natural Resources Committee on Nov. 15, 2007, but were pulled from the agenda after opponents of both casinos kicked-up a great deal of fuss.
Michigan's Gov. Granholm has, of course, thrown her support behind reservation shopping as a means to shore up her listing Ship of State, which has steadily been sinking into an economic sewer. Tribal casinos are commanded to share 8% of their revenue with the Michigan government, as well as 2% with local governments and the additional revenue was to provide good economic times for the state, or so taxpayers were told.
What few citizens realize, though, is that Indian gaming revenue paid to the State of Michigan is funneled into the Michigan Strategic Fund (MFS), not into the general fund to help pay the State's bills. To put this in better perspective in terms of dollars and cents, the Keweenaw Bay Indian Community announced in a Dec. 5, 2007 L'Anse Sentinel news article that its casinos at Baraga and Marquette had made a bi-annual payment to the State of Michigan in the amount of $637,000 and $772,000, respectively. At last count, Michigan had 19 Indian reservation casinos, as well as three Detroit casinos; at 8% per Indian casino, that adds up to quite a cash infusion that could ease the citizens' tax burden if it weren't committed to the MSF.
The Michigan Strategic Fund oversees economic development in the state, choosing which companies should be courted with financial incentives. While Indian gaming revenue and millions more dollars funneled into the MSF are considered "public funds", the legislature can't appropriate those funds to pay for necessities. Instead, the state legislature, on the heels of tax hikes in 2007, is now looking at hiking them again.
According to information on its Website, the Michigan Strategic Fund was created under P.A. 270 of 1984 as an independent entity to help promote economic development in the State. The MSF's authority was expanded by Executive Order 1999-1, which transferred all the State-funded economic development programs into the Fund and turned it into a State agency.
Through the creation of this agency, the MSF was eligible to enter into interlocal agreements with various local entities as provided for under the Urban Cooperation Act of 1967. The agreements provided for the formation of the Michigan Economic Development Corporation (MEDC), which is also an independent entity.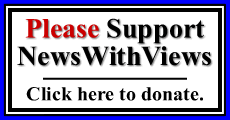 The MSF transfers the majority of its appropriated State funds and employees to the MEDC, which has the authority to employ nonstate employees to administer programs. The MEDC and its staff administer all of the economic development programs in Michigan. The MSF is overseen by a nine-member, Governor-appointed Board of Directors and the MEDC is overseen by a 17-member, Governor-appointed Executive Committee.
Subscribe to the NewsWithViews Daily News Alerts!
Clearly, it is the independent MSF and MEDC agencies that control a great deal of the public's money, not the citizens' elected legislators who have been robbing Peter to pay Paul and levying taxes on already tax-poor Michigan residents so as to meet the State's financial obligations. For part two click below.
Click here for part -----> 1, 2,

Educate yourself:
1, Conyers and Dingell face off over casinos
2, Payment is the judge too
3, Appeals court rules for tribe in Detroit casino selection process
4, Efforts by Out-of-State Tribes to Establish Casinos Far From their Reservations
5, Written Testimony for the US Senate Committee on Indian Affairs presented by Mike Jandernoa
6, http://500nations.com/Michigan_Casinos.asp
7, Michigan Strategic Fund
8, Granholm cuts new deal on Port Huron Casino
9, Philanthropist uses fortune from family business to Reshape Port Huron
10, Mike Malik wins big with the proposed Port Huron casino; no license required, less taxes
� 2008 Carole "C.J." Williams - All Rights Reserved