PHYLLIS SCHLAFLY'S EAGLE FORUM TORN APART BY CRUZ SUPPORTERS
By Kelleigh Nelson
April 14, 2016
NewsWithViews.com
"Sometimes the people you'd take a bullet for are the ones behind the trigger." —Taylor Swift
After Phyllis Schlafly's endorsement of Donald J. Trump, a rift started in her organization, Eagle Forum (EF). The coup, which has emerged, is over Phyllis's endorsement of Donald Trump, and her battle against a Constitutional
Convention.
Eagle Forum is the parent organization that also includes the Eagle Forum Education and Legal Defense Fund and the Eagle Forum PAC. Eagle Forum has been primarily focused on social issues; it describes itself as pro-family and reports membership of 80,000.
In March, Schlafly introduced and endorsed Donald Trump at a rally in St. Louis, two months after many state and local Eagle Forum leaders had announced their support for Ted Cruz. She felt Trump was a strong conservative who really would make America great again. Here is the video of that endorsement.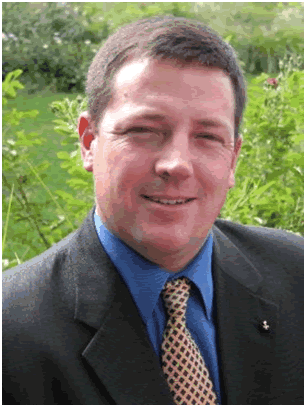 In August of 2015, Schlafly named Ed Martin to take over her day-to-day duties as president of Eagle Forum, and she became chairperson and CEO of the organization.
This last weekend, Ed Martin emailed the group's members about a recently uncovered "scheme to push Phyllis Schlafly out of Eagle Forum." Phyllis endorsed the email prior to it being sent out. These six women are allegedly being led by Phyllis's daughter, Ann Cori, and Cathie Adams.
Here's a portion of what he said and the women behind this coup:
On Thursday, we received a tip from a longtime EF member in South Carolina that the Con-Con people are pursuing a scheme to push Phyllis Schlafly out of Eagle Forum.

Six directors of Eagle Forum are holding a rogue meeting in violation of the Bylaws unless they are stopped. The rogue group members have a hidden agenda, and most refused to return phone calls personally made to them by Phyllis to ask what their concerns are.

They are being guided by a big, liberal law firm that they refuse to identify, but the press has identified. They also refuse to say who is funding the high paid liberal lawyers.

Here are the six directors of this Gang of 6:

Eunie Smith – allowed Alabama to be one of the first states to pass Con-Con, in May, 2015.

Carolyn McLarty – owes Reince Priebus of the RNC for her special committee position on the RNC from Oklahoma.

Ann Cori (Phyllis's daughter) – did nothing to stop the Con-Con as it sailed to passage in Missouri last year, until national Eagle Forum intervened.

Rosina Kovar – does not return calls to her by Phyllis and has mentioned to someone else that her ringleader told her not to talk to anyone.

Shirley Curry – does not return calls to her by Phyllis.

Cathie Adams – disparaged and insulted Phyllis in a publicly quoted interview in Dallas, phoned Phyllis to apologize, but has not retracted her statements.

Last night we found out that Cathie gave a new on-the-record press interview about this and is trying to push her agenda. Thanks to Cathie, we are now seeing this terrible betrayal of Phyllis play out in the media.
The Eagle board endorsed Ed Martin, but would not allow Ed Martin to attend the private meeting they had called. Schlafly stated that "The six board members calling the telephone meeting won't tell me what the meeting is about, but I think it's an attempt to vote me out. It's disloyal and terribly shocking, and I'm completely depressed about it."
Dissidents are pro Constitutional Convention and Cruz Supporters
These six women are against Schlafly's opposition to a new push for a Constitutional Convention via Balanced Budget Amendment (BBA) as well as the Convention of States. Schlafly has always fought a Con-Con, and was at our side in the early 80s to defeat the call then when the same ruse of a BBA was used.
As of January, 27 states had passed resolutions calling for a constitutional convention, most relying on model legislation drafted by the American Legislative Exchange Council and the Convention of States, a little-known group founded by Michael Farris.
Five of these six women are also Cruz supporters, and Cruz is all for a Constitutional Convention. He needs a Convention in order to pass the North American Union which his wife, Heidi, so diligently worked on at the CFR for five years. Supporter Glenn Beck, and David Barton who heads up the Keep-the-Promise Cruz PAC, are both pushing a Con-Con.
From the Convention of States website come this: Ted Cruz immediately declared his support for Mark Levin's book, The Liberty Amendments upon its release. He posted a link on his Facebook page and wrote, "Mark's book sparks an important discussion about how to fix the problems that face our Republic." As well, check out Ted's article in the National Review where he promotes a Convention.
Really Ted Cruz? You really believe a Constitutional Convention will fix the problems our Republic faces? Excuse me Ted, but the founders gave us
everything we need. The problem is that the legislative, executive and judicial branches of our government do not want to follow what they've sworn an oath to.
In a conversation with Bob Menges, the South Carolina director for the Convention of States (COS) Project, Cruz reiterated his support for the movement
Cathie Adams, gave an interview to the Dallas Morning News, critical of Schlafly's endorsement of Trump. I fully believe Cathie Adams and Ann Cori have spearheaded this entire takeover of Eagle Forum, the ousting of Ed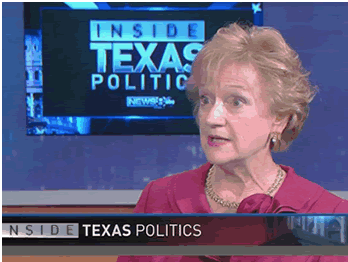 Martin, as well as eliminating founder, Phyllis Schlafly. Phyllis rescinded her endorsement of Cathie Adams to be vice chair of the Texas GOP after Adams' interview with the Dallas Morning News.
Here is the letter Phyllis wrote after this phone meeting was finished:
I have just released the following statement to the press and our members:

"At 2:00 pm today, 6 directors of Eagle Forum met in an improper, unprecedented telephone meeting. I objected to the meeting and at 2:11pm, I was muted from the call. The meeting was invalid under the Bylaws but the attendees purported to pass several motions to wrest control of the organization from me. They are attempting to seize access to our bank accounts, to terminate employees, and to install members of their own Gang of 6 to control the bank accounts and all of Eagle Forum.

"The members of their group are: Eunie Smith of Alabama, Anne Cori of Missouri, Cathie Adams of Texas, Rosina Kovar of Colorado, Shirley Curry of Tennessee, and Carolyn McLarty of Oklahoma.

"This kind of conduct will not stand and I will fight for Eagle Forum and I ask all men and women of good will to join me in this fight."
Ed Martin stated, "When people don't return your phone calls or give you a straight answer about what they're doing, Phyllis knows enough to recognize that's pretty hostile." Martin also cited an instance where an EF member who was also working for Ted Cruz, took a membership list and gave it to the Cruz campaign for marketing. "The Cruz campaign backed off using the list," he said, "But we have a few incidents and the EF members who have endorsed Cruz are not happy with Phyllis's endorsement of Trump."
The End Result
Ed Martin was fired, even though he was Phyllis's choice for President of EF. Eunie Smith, one of the six dissidents is now acting President until a new president can be elected. Cruz has now claimed the endorsement of Eagle Forum. It looks as though the Cruz and Con-Con supporters in Eagle Forum have turned their backs on their founder and her endorsements and Constitutional stances.
[P.S. In order to help Mr. Trump we need to increase the hits to reach more people. Please use this material, and call into talk radio programs (like Rush Limbaugh or Michael Savage, etc.) and mention NewsWithViews.com on the air while discussing the content of this article, write letters to newspaper editors, and speak to your friends. Spread the word, and in doing so, we have a chance to save America.]
Please, click on "Mass E-mailing" below and send this article to all your friends.
© 2016 Kelleigh Nelson - All Rights Reserved
---
Kelleigh Nelson has been researching the Christian right and their connections to the left, the new age, and cults since 1975. Formerly an executive producer for three different national radio talk show hosts, she was adept at finding and scheduling a variety of wonderful guests for her radio hosts. She and her husband live in Knoxville, TN, and she has owned her own wholesale commercial bakery since 1990. Prior to moving to Tennessee, Kelleigh was marketing communications and advertising manager for a fortune 100 company in Ohio. Born and raised in Chicago, Illinois, she was a Goldwater girl with high school classmate, Hillary Rodham, in Park Ridge, Illinois. Kelleigh is well acquainted with Chicago politics and was working in downtown Chicago during the 1968 Democratic convention riots. Kelleigh is presently the secretary for Rocky Top Freedom Campaign, a strong freedom advocate group.
Website: www.rockytopfreedom.com

Blog: http://exposingmodernmugwumps.com/
E-Mail: Proverbs133@bellsouth.net
---