Dr. Robert. Jay Rowen relates that using EDD, nattokinase or lumbrokinase(one twice daily), gingko, and Unique E(1200IU) to treat several hundred patients with thrombophlebitis has never been complicated by pulmonary embolism.[11]
Dr. Gary Gordon has frequently stated that patients following his recommendations for healing arteriosclerosis with wobenzyme or boluoke(lumbrokinase), which appears to be the most effective enzyme as it resembles the effects of very expensive Tissue Plasminogen Activator, and high doses of Essential Daily Defense do not develop heart attack or strokes..
Osteoporosis
High doses of Vitamin K2(45 mcg to 90 mcg. daily) were used to successfully to treat osteoporosis[12] in Japan. These doses are 1000 times the RDA dosage. No side effects were seen. This therapy for osteoporosis should work well and using Synergy K is simpler than other therapies for osteoporosis. The addition of Vitamin D-3, calcium, magnesium, boron, strontium and silica(horsetail) will supply additional key nutrients needed to construct bone.
Alzheimer's Disease
Approximately 25 percent of individuals appear to have genetic risk for developing Alzheimer's Disease as they carry the E4 form of the lipoprotein apoE. These persons all have low levels of Vitamin K. Calcification of arteries to the brain is felt to be a component of Alzheimer's Disease. Lack of the antioxidant benefits of K2 and exaggerated brain arterial calcification from lack of K2 might be contributing factors leading to Alzheimer's Disease. Therapy with Vitamin K2 might turn out to prevent Alzheimer's Disease or slow it's progression.
Diabetes
The second highest concentration of Vitamin K in the human body is found in the pancreas. Japanese researchers have learned that inducing Vitamin K deficiency in animals produces Type II diabetes. This raises the possibility that taking Vitamin K2 therapy may improve blood sugar control in known diabetics as well as possibly preventing the development of diabetes in other persons.
Anti-oxidant Properties of Vitamin K
Vitamin K has anti-oxidant properties comparable to CoQ 10 and Vitamin E. This provides another good reason to consider taking Vitamin K2.
Preventing Liver Cancer(Hepatoma) With Vitamin K2 Therapy
Japanese researchers used this same dosage of Vitamin K2(45 mcg) to safely prevent women with viral hepatitis from developing liver cancer[13] (hepatoma). The use of Vitamin K2 reduced the incidence of hepatoma to 20% of that appearing in a control group of patients with viral hepatitis who were not taking Vitamin K2.
Metastatic Calcification
When the supply of Vitamin K2(menaquinone-7 is lacking in the body calcium deposits in arteries, aorta, muscle tissue, breast tissue and tendon sheaths causing bone spurs instead of in the bones where it belongs. This process of deposition of calcium in abnormal sites is known as metastatic calcification. Sites where these deposits may occur include muscles, breasts, kidneys and heel tendons. Provision of ample supplies of Vitamin K2 from one capsule of Synergy K should reverse this process by removing the deposits of abnormal calcium from soft tissues and placing them in bone where they belong.
Patients with advanced uremia often have disordered calcium metabolism with extensive deposits of calcium in soft tissues. This recent information about Vitamin K2 suggests that 45 to 90 mcg. of Vitamin K2 might be helpful in reversing these large areas of calcification seen in some uremics. Knowing that uremic patients have often been eating poorly for long periods of time might convert a person with undiagnosed Vitamin K deficiency eating a protein restricted diet into a patient who has very extensive calcium deposition..
Painful Calcaneal (heel) Spurs
Heel spurs are a common clinical problem which has no satisfactory therapy. Surgical procedures do not solve the problem probably because they are unable to resolve Vitamin K2 deficiency. Injections of Xylocaine like drugs and cortisone compounds into the painful bone deposits also fail to prove rewarding. Also non-steroidal anti-inflammatory drugs(Motrin, Clinoril, etc.) can produce gastric irritation, internal bleeding and intestinal dysbiosis by killing healthy intestinal bacteria without resolving Vitamin K2 lack. Restoration of Vitamin K2 stores could lead to resolution of heel spurs.
Calcium Deposits In Breasts
Non traumatic calcifications in breast tissue cause lots of mental anguish because of fear of cancer. Some of these depositions, possibly all, may be due to lack of Vitamin K2. Therefore several months of Synergy K could prove worthwhile if the deposits start to resolve.
Summary
Most healthy adults in the USA have undiagnosed Vitamin K deficiency. This has important health ramifications as it is a prime contributing cause for arteriosclerosis and osteoporosis with vertebral and other fractures(hip.wrist). The recent availability of Vitamin K2 as a food supplement can produce important health benefits. This nutrient can heal osteoporosis in a simple safe manner. This should result in many fewer hip, vertebral and wrist fractures.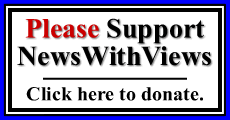 Regular intake of Vitamin K2 from supplements, natto, Edam and Gouda cheeses should prevent the development of arteriosclerotic plaques and thus be able to prevent disability and deaths from arteriosclerosis. Taking a slice of these cheeses daily is a pleasant good health habit.
Use of Vitamin K2 now permits reversal of calcifications in arteries and the aorta which should lead to significant drops in cardiovascular mortality if intake of Vitamin K2 becomes adopted by many citizens.
Subscribe to the NewsWithViews Daily News Alerts!
Other possible valuable uses for Vitamin K2 include decreasing the incidence of hepatoma following viral hepatitis, resolution of abnormal calcification(heel spurs, breast and kidney deposits), improving blood sugar control in diabetics and prevention of diabetes and possible protection against Alzheimer's Disease.


Footnotes:
1, Bild, Diane M.D. M.P.H. et al Multi-Ethnic Study of Arteririosclerosis Mar. 26, 2007 Annual Scientific Session of American College of Cardiology Mar 26, 2007 New Orleans
2, What you need to know about Aging Blood Vessels and Calcium April 13, 2007 pg 1
3, Knapen, MH, et al Vitamin K induced changes in markers of osteoblastic activity and urinary calcium loss Calcif Tissue Int. 1993 Aug; 53(2):81-85
4, Booth SL, et al Assessment of Dietary phylloquinone intake and Vitamin K status in postmenopausal women. Eur J Clin Nut. 1995;49(11):832-841
5, Booth , SL, et al Dietary Vitamin K intakes are associated with hip fracture but not with bone mineral densityin elderly men and women Am J Clin Nutr. 2000 May; 71(5):1201-8
6, Hart, J.P. et al Lancet 283 (1984)
7, Cees Vermeer, Laviena Braam et al Vitamin K supplementation: A simple way to bone and cardiovascular health, AgroFOOD industry hi-tech, Nov/Dec 2003 17-20
8, Schurgers LJ et al Oral Anticoagulant treatment: friend or foe in cardiovascular disease? Blood.2004;104(10):3231-3232
9, Koos R et al Relation of oral anticoagulation to cardiac valvular and coronary calcium assessed by multiple spiral computer tomography. Amer J Cardiol.2005;96(6):747-749
10, Gordon, Gary 1/1.2007
11, Mar 26, 2007 Coumadin Alternative Responses pg 1
12, Iwamoto, J. et al Effect of menatetrenone(Vit. K2) on bone mineral density and vertebral fractures in postmenopausal women with osteoporosis: a comparison with the effect of etidronate. J Orthop Sci. 2001;6(6):487-92
13, Habu, D. et al Role of Vitamin K2 in the development of hepatocellular carcinoma in women with viral cirrhosis of the liver. JAMA, 2004 July 21;292(3):358-61