Can Anything Be Done About Estrogen Dominance?
The incidence of breast cancer in the United States is 141.1 and the incidence of breast cancer in Northern Thailand(Chiang Mai Province) is 13.7. Most of the males and females in this province consume a phytoestrogen herbal substance called Pueraria mirifica PM. This plant has a tuberous root which can be eaten. The plant appears identical to other local plants and can only be distinguished from other non-PM containing plants during the 2 weeks annually when it is flowering. Most of the PM being sold is misidentified and has none of the benefits of PM.
PM contains a valuable phytoestrogen named miroestrol. Miroestrol is similar to the safest human estrogen estriol. Miroestrol is 3000 times stronger than the estrogenic activity exhibited by soy isoflavones(genistein). PM has more than 1000 times the estrogenic activity of red clover. In addition to miroestrol PM contains substantial amounts of other phytoestrogens including daidzein, genistein, puerarin, and mirificin.
When miroestrol enters an estrogen receptor it modulates the effect on the receptor. PM supplements when the estrogenic activity is low and dilutes if the receptor estrogenic activity is high. Miroestrol has no effect on estrogen levels in the body as it only influences the estrogen receptor.
In a clinical study on menopausal women in Thailand miroestrol lowered hot flashes 11 fold and night sweats 4 fold within 30 days. Most women start to notice relief of symptoms within one week.
Approximately 70% of Japanese women taking PM noted an increase in breast size. This was more apparent in younger women than older women.
The dosage of PM in females was 2 mg. per kilo of body weight. In the first month of therapy for menopausal symptoms 3 mg can be taken. Each pill of Beyond Hormone Replacement Therapy HRT contains about 80 mg. so taking 3 pills would supply this. A U.S. woman weighing 70 kilos should take one pill 80 mg. twice daily. In the clinical studies in Thailand doses no toxicity was noted even in doses 2000 times the usual dosage. Traditional Thai usage has menstruating women skip the therapy during menses.
Therapy With PM In Males
The dosage in males is one half that of women (1mg. per kilo of body weight). Males have not noticed any increase in breast size. Both males and females in this region of Northern Thailand continue to be physically active and retain their black hair into their 80s. Elderly women have firm breasts and youthful appearing skin. Elderly men continue to be sexually active. Their memories are good and they have not been ill. One man in his 80s was surprised when asked if he got up to urinate during the night. He replied "No one here wakes up to do that."
H.R.T. Plus
Dr. Gary Gordon's company Longevity Plus has formulated a new sublingual product that contains Pauraria Mirifica phytoestrogen complex along with Methylcobalamin and Nutri-Folate which has all forms of folic acid.
Methylcobalamin became available in 1998 and quickly gained recognition for it's ability to regenerate nerves. Research has shown that sublingual Vitamin B12 in this product Methylcobalamin MC was nearly as effective as injections of B12. Additionally protection can be obtained against the development of diabetic polyneuropathy, reversal of Bell's palsy, improvement in chronic depression, reduction in the frequency of disabling headaches and improvement in neurologic conditions. This form of B12 has improved testicular function allowing some patients to again become sexually potent.
Some patients in psychiatric institutions have been restored to normal life when their B12 deficiency is corrected. B12 therapy can also stimulate return of normal growth patterns in children, Patients who are pregnant, using birth control pills and all vegetarians are at risk for B12 deficiency.
Deleterious high homocysteine blood levels are quickly reversed by MC therapy which may also help prevent Alzheimer's Disease, aging, cancer and arteriosclerosis. Folic Acid deficiency is very common currently. Alcohol destroys stores of folic acid. As many as 50% of pregnant women are at risk of folic acid depletion which can cause spina bifida, cleft palate, brain damage and impaired learning in the newborn child.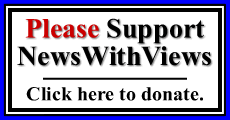 Folic acid depleted individuals are vulnerable to viral, fungal and bacterial infections. Nutri-Folate contains all the forms of folic acid including natural 5'MTHF. Vitamin B6 can reverse carpal tunnel syndrome, helps prevent problems caused by excessive sugar intake and improves utilization of protein.
The dose of H.R.T. Plus is one or two tablets taken sublingually daily. Swallow after the tablet has dissolved. This therapy provides the valuable estrogenic substance PM along with Methylcobalamin and all the valuable forms of folic acid.
Subscribe to the NewsWithViews Daily News Alerts!
This product, H.R.T. Plus or the other P.M. product Beyond H.R.T. might help males shrink the size of their enlarged prostate glands. Both these products supply PM so they might help males suffering from enlarged prostate glands in view of the apparent lack of symptoms of enlarged prostate glands in Chiang Mai province. There do not appear to have been any published studies of PM in males at this point. I think that taking one or the other of these products for 2 months in a dosage of one tablet of Beyond H.R.T. daily or one sublingual H.R.T. Plus sublingually daily for 2 months might prove beneficial and is safe. Beyond HRT and H.R.T. Plus can be purchased from Longevity Plus 1-800-580-7857 and from Natural Health Team 1-800-416-2806. For part 2 click below.