The conventional dental approach to gum disease is antibiotic therapy and surgery. Periodontal Disease (gum infections) affect approximately 75 % of adults.
Dr. Paul Cummings of Wilmington, North Carolina taught gingival (gum) disease at the University of North Carolina Dental School. He now recommends using hydrogen peroxide and taking baking soda rubbed into the diseased gums after the mouth has been professionally cleaned. He states that this program is obtaining a 98 % success rate far better than he ever obtained with surgery. Cimmings relates that "Not one clinical study has ever shown that periodontal surgery was necessary'. This surgery brings monetary reward to surgeons but does not eliminate receding gums, bleeding gums, nutritional deficits and vitamin and nutrient (CoQ 10) lack. Persons suffering from gum disease have a breakdown in the connective tissue supporting the gums. How can you correct a nutritional problem with an operation?
The substance Oral Guard is effective in healing gum disease. This contains Vitamin C, CoQ 10, hydrogen peroxide, xylitol, comfrey root, green tea extract, eucalyptus oil, propolis extract, menthol, St. John's wort, vitamin K1, alpha lipoic acid and folic acid. My wife had badly receding gums and loose sensitive teeth which subsided with Oral Guard treatment.
What Is Biologic Dentistry?
Biologic dentistry is worlds apart from conventional dentistry. These dentists have a consciousness of how treatment of the teeth and jaws will affect the health of the individual and how it will affect that persons immune system. There is awareness that once a dental procedure has been done on a tooth (amalgam placement or gum surgery) that tooth becomes more vulnerable to needing future dental procedures.
Conventional dental cleaning removes a thin layer of enamel from the teeth with each trip to the dental office. Teeth cleaning with ultrasonic techniques does not remove enamel.
Dental xrays are ordered for specific reasons but are not automatic.
Metals placed in the mouth from dental procedures are regarded as toxic substances. Mercury injures the autonomic nervous system, oxidizes easily producing free radicals, binds to sulfur, inactivates enzymes, injures cell membranes, causes cross linking of proteins (aging) and reduces the detoxification potential and biochemical function of the individual. Other toxic metals used in dental procedures include tin, cadmium, nickel and aluminum.
Different metals in the mouth (mercury, gold, nickel etc.) dissolve in the oral fluids. These dissolved metals produce electrical charges that may disrupt the normal electromagnetic meridians seen in good health (oral galvanism). Immune function can be disturbed resulting in low white blood cell counts and defective immune responses. Additionally abnormal unhealthy electrical waves may lead to interference with proper neurologic function of distant structures (foot paralysis etc). Unusual pain problems need to raise the possibility that the electromagnetic meridians are being disturbed by a root canal abscess or cavitation.
Pain from the temporomandibular joint may lead to curvature and osteoarthritic changes in the neck and thoracic vertebra. These changes can be instantly resolved by an oral implant created by dentist Dr. Farrand Robson of Spokane, Washington. This implant restores proper flow of air into the posterior pharynx. When this airway obstruction is eliminated by the implant the excessive release of adrenaline that permitted survival by causing constant activity of the pharyngeal muscles to improve air flow ceases resolving all symptoms.
Allergic reactions may occur to metals and chemical sensitivity may develop to ceramics used instead of mercury to restore amalgams. Tests to detect possible allergic reactions and metal sensitivity can be performed prior to dental procedures. The biocompatibility tests of Dr. Reinhold Voll and Fritz Kramer D.D.S. and the Applied Kinesiology techniques of George Goodheart D.C. are able to aid dentists in selecting materials to place in the mouth that are less likely to cause allergic and chemical reactions.
Removal of multiple amalgams on a single visit can result in acute neurologic dysfunction including paralysis and coma. The process of extracting an amalgam releases a cloud of mercury vapor into the air that when breathed by the patient creates a potential problem with acute mercury toxicity if that person has multiple amalgams. There is no test that can discern if a patient is in danger when several dental amalgams are removed in one sitting. The most common symptom of mercury poisoning is striking unexplained irritability but headaches, depression and mental cloudiness are also commonly seen..
A program to bind mercury before amalgams are removed appears to be a good idea. This should be started with an agent such as Essential Daily Defense at least one week prior to planned surgery. Essential Daily Defense EDD chelates mercury, iron, cadmium and lead out of the body in a safe manner. I have taken EDD for more than 2 years and intend to continue it until Codex stops supplements. These toxic metals not only cause a multitude of health problems they are a major factor in the production of arteriosclerosis.
Mercury poisoning can be avoided by limiting the number of amalgam extractions done on one visit and having the patient, dentist and dental assistant breathing air from a remote site containing oxygen through a mask during the procedure.
The room where amalgams are removed is the most dangerous room in a dental office. Mercury using dentists and their assistants have a high rate of depression, impaired mentation, tremor and infertility because of chronic exposure to this mercury vapor from silver (50 % mercury) amalgam placements and extractions.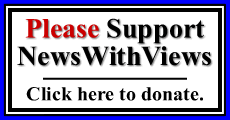 Biologic dentistry is concerned with selecting the therapy that will cause the least disturbance to the immune system. My impression is that the general public will embrace these new dental methods with open arms.
Where Can An Informed Biologic Dentist Be Found?
If you go to a search site such as Google and click Biologic Dentistry you will be able to click over Amalgam Directory. This directory provides names, addresses and phone numbers of biologic dentists in the U.S., Canada, Europe and other parts of the world.
Subscribe to the NewsWithViews Daily News Alerts!
The Oral Guard and Essential Daily Defense mentioned in this article can be obtained from Natural Health Team at 1-800-416-2806.