9/11 TRUTH SEEKERS: THE 'LUNATIC FRINGE' IS WHOM?
PART 2 of 2
By: Devvy
May 25, 2014
NewsWithViews.com
Here's a short list of those who only want the truth:
Carol Ashley, mother of Janice Ashley, 25, Fred Alger Management, 93rd floor, WTC Tower One; Kristen Breitweiser, wife of Ronald Breitweiser, 39, Fiduciary Trust International, WTC Tower Two; Patty Casazza, wife of John F. Casazza, 38, Cantor Fitzgerald, 104th floor, WTC Tower One; Beverly Eckert, wife of Sean Rooney Aon, WTC Tower Two; Mary Fetchet, mother of Bradley James Fetchet, 24, Keefe, Bruyette & Woods, 89th floor, WTC Tower Two; Monica Gabrielle , wife of Richard Gabrielle Aon, 33; WTC Tower Two;
Bill Harvey, husband of Sara Manley Harvey, 31, Fred Alger Management, 93rd floor, WTC Tower One; Mindy Kleinberg, wife of Alan Kleinberg, 39, Cantor Fitzgerald, 104th floor, WTC Tower One; Carie Lemack, daughter of Judy Larocque, Market Perspectives; passenger, American Airlines Flight 11; Sally Regenhard, mother of Christian Michael Otto Regenhard, 28, Probationary Firefighter, L131, Red Hook, missing at WTC; Lorie Van Auken, wife of Kenneth Van Auken, 47, Cantor Fitzgerald, 105th floor, WTC Tower One; Robin Wiener, sister of Jeffrey Wiener, 33, Marsh Risk Technologies, 96th floor, WTC Tower One
Bob McIlvaine, father of Robert McIlvaine, Assistant Vice President, Merrill Lynch, WTC North Tower, 106th floor. Interview by Evan Solomon, CBC News 8/30/06: Bob McIlvaine: "I believe 100% that the U.S. orchestrated 9/11 with the help of other agencies around the world. But my blame goes to the United States because it happened in the U.S. There's people within the U.S. that knew it happened, that planned this to happen."
Bill Doyle - father of Joseph Doyle, Cantor Fitzgerald, WTC North Tower. Article 8/6/05: "I honestly don't believe the government story. During another interview, Doyle said: The 9/11 Commission is probably the worst representation of the 9/11 Families or for that matter all the American public because it's a sham. It really is.... We had tons of different questions that we asked them to ask. They wouldn't do it. And the continuing cover-up is just beyond belief... There's just such a continuing coverup. And why don't we just let the information about 9/11 be known? And then maybe this conspiracy type of thing would go away, but it's never going to go away or I don't think it can go away because they were complicit..."
Michelle Little, sister of Firefighter David M. Weiss, FDNY, Rescue Company 1, Midtown Manhattan, lost his life trying to rescue others from the World Trade Center the day of the attacks. Press Conference, National Press Club 9/12/06: "I am here today to call for the facts of September 11, 2001 to be released to the American public. ... The time is now to call upon all the Americans to lobby local media to cover this story and to pressure members of Congress to support legislation by reopening this investigation. We must hold those involved accountable for this atrocious tragedy. My brother, David, and ten brothers from his unit were murdered on 9/11. For them and for all of our mothers and fathers, sisters and brothers, aunts and uncles that died that day, it is imperative for their lives to know the truth."
Lt. Col. Shelton F. Lankford, U.S. Marine Corps. Retired U.S. Marine Corps fighter pilot with over 300 combat missions flown. 20-year Marine Corps career. "This isn't about party, it isn't about Bush Bashing. It's about our country, our constitution, and our future. ... Your countrymen have been murdered and the more you delve into it the more it looks as though they were murdered by our government, who used it as an excuse to murder other people thousands of miles away. If you ridicule others who have sincere doubts and who know factual information that directly contradicts the official report and who want explanations from those who hold the keys to our government, and have motive, means, and opportunity to pull off a 9/11, but you are too lazy or fearful to check into the facts yourself, what does that make you?"
Barry Zelman, brother of Kenneth Zelman, Oracle Corp., on assignment at Marsh & McLennan, WTC North Tower, 99th floor. Speech given at The Citizens' Commission on 9-11, 9/9/04: "I just embrace people that understand that four airplanes an hour and half between the first impact and the second impact with zero military response in the United States. It didn't happen that way. It couldn't have happened that way. You're talking about the most intelligent agencies that we have on the face of the earth. State of the art agencies ... And there was zero military response? ...It's very transparent that our own president did not want to investigate this tragedy. And I'm standing before you today for one reason. The only thing that I can give my brother is the truth. That's it."
Donna Marsh O'Connor, mother of Vanessa Lang Langer, Regus Business Center, WTC South Tower. Press Conference, National Press Club 9/12/06: "This government has made me a victim of conspiracy theories because they haven't answered fully, or allowed anyone to ask the true questions of September 11th. And that's what I'm asking from you [members of the media] today; for exposure. We are not crazy. We have questions. We demand answers ...We're asking for a new investigation into the events of September 11th and this time a truly bipartisan, global--with families invested from the beginning, middle and though out the end."
"Rosemary Cain, mother of Firefighter George C. Cain, Ladder Company 7, Manhattan, FDNY. "It is our right to know, as the families of those who paid the highest price. We demand to stop the lies so they can rest in peace. The truth must be known. They did not die in vain!"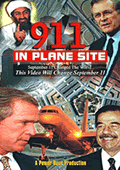 "Daniel Wallace (1984 - 2007), son of Lt. Robert Wallace, Engine 205, Ladder 118, FDNY. Speech 12/3/06: "Ever since that day, I believed the official story for all about 2 minutes. I always had my questions. My family had their questions. The government sent us the 9/11 Commission or I should say omissions, really. They sent us that. I read the whole thing. As I'm reading the whole thing; it was just incredible; the lies in this book..."The truth: to actually be out there knowing that I'm fighting for something that's right and something that's American. That's the American way. ... My father was a true patriot and I will follow in his footsteps. I'm gonna try so hard. I'm gonna try to the death of me to get him justice. Not only him, but the three thousand others that died, too. ... My father was a patriot. I'm a patriot and everybody in this room that believes in truth and wants to find justice is a patriot. Because this is America. It is of the people; for the people; and by the people. And that's the America I know and that's the America that I'm gonna defend, no matter what."
The questions have never been answered. The American people were fed one lie after another and believed them. To even begin to believe that certain individuals and rogue elements within the U.S. government could be responsible for slaughtering 3,000 people is just too much for most Americans. It just can't be true. Let us grieve and move on because that's where safety lies.
What about Sibel Edmonds who is known as 'the most gagged woman in U.S. history? A regular American doing her job at the FBI as a translator who said, what a minute! Think her life hasn't been hell for speaking the truth? If you haven't read her book, Classified Woman, I highly recommend you purchase a copy: ' Senator Charles Grassley, 60 Minutes: "She's credible. And the reason I feel she's very credible is because people within the FBI have corroborated a lot of her story." If Ms. Edmonds is a liar or just another conspiracy wacko, why has "our" government gone to such lengths to shut her up? While this web site is very left leaning, it does provide credible information about vote fraud. I've learned over the years not to throw the baby out with the bath water - especially about 9/11 because it's not a political issue, it's only about the truth. This write up gives a very good overview. This is Ms. Edmonds' bio.
One thing I agree with Cliff about is there are too many out there making money off 9/11 just to make money. There are also, I believe, paid government agent provocateurs who deliberately infiltrate groups and organizations who work internally to discredit them.
Then, there are individuals like Dr. Judy Wood who has quite a few very dedicated followers and if you disagree with her opinion, expect filthy profanity laced emails. I outright reject her theory the World Trade Center Towers were brought down by directed energy weapons. Architects & Engineers, specifically Jonathan Cole, P.E., Richard Gage, AIA, and Gregg Roberts, take it on here: What's Your Assessment of the Directed Energy Weapon (DEW) Hypothesis? I also encourage you to watch this short video: Richard Gage Answers Questions About DEW Theory. "Judy Woods opinions on 911, contrary to popular belief, closely resemble that of the US Government. She denies witnesses to explosions, planes, refuses to test the dust, and promotes the idea that 911 was an outside job."
Like many others, I have written extensively about 9/11. The archive of my columns is here, including my on site investigation at Shanksville, Pennsylvania. The official story is not the whole truth. So many believe George Bush, Jr. was behind 9/11. I do not. I don't believe he knew anything about it. Contrary to popular belief among party faithful, I don't believe George is very bright. All that drinking and cocaine isn't good for the brain.
How many people are aware of the highly unusual closing of the Twin Towers the weekend before 9/11? How many people know Bush, Jr.'s younger brother was in charge of security for those towers? "Marvin P. Bush, the president's younger brother, was a principal in a company called Securacom that provided security for the World Trade Center, United Airlines, and Dulles International Airport." And not to be outdone by this fact, we also learn that "from 1999 to January of 2002 (Marvin and George W.'s cousin) Wirt Walker III was the company's CEO."
Cliff Kincaid is free to offer up his opinions and beliefs. But, I would like to recommend he take 30 days and do some real investigating with an open mind. Go, sit down and talk with Richard Gage and other architects and engineers about those buildings. Do the same with Dr. Steven Jones. I know the guys at Pilots for 9/11 Truth would welcome a discussion with him. Read these credible books:
Crossing the Rubicon by Michael Ruppert. While I disagreed with the material towards the end of the book on peak oil, Crossing the Rubicon is fully documented and sourced about what happened that day that was known at the time (published Oct. 2004). Like others who have attempted to bring forth factual information about 9/11, Ruppert's life was made hell. Sadly, Michael Ruppert killed himself earlier this year. He did leave two notes. One to his lady friend, which will not be published, and one you can read released by this attorney. Also this statement by his friend, if I read right, of the Lakota Nation explaining why Michael sadly took his own life.
• The New Pearl Harbor: Disturbing Questions About the Bush Administration and 9/11 (Mar 30, 2004)
• The 9/11 Commission Report: Omissions And Distortions (Nov. 2004)
• Debunking 9/11 Debunking: An Answer to Popular Mechanics and Other Defenders of the Official Conspiracy Theory (May 1, 2007)
• The New Pearl Harbor Revisited: 9/11, the Cover-Up, and the Exposé (Sep 1, 2008)
• The Mysterious Collapse of World Trade Center 7: Why the Final Official Report About 9/11 Is Unscientific and False (Sep 8, 2009)
• 9/11 Ten Years Later: When State Crimes Against Democracy Succeed (Sept. 2011)
"Our civilization cannot survive if we do not confront the unanswered questions about 9/11. David Ray Griffin does that with the same clarity and meticulous documentation that characterized his preceding books. Frightening as the enormity of the truth about 9/11 may be, we should also bear in mind that it is a window of opportunity for addressing a whole range of problems threatening the lives of our children and grandchildren. I am sure those who follow will recognize David Ray Griffin s body of work as one of the most important contributions of the last decade." Niels Harrit, Associate Professor Emeritus, Nano-science Center, Department of Chemistry, University of Copenhagen
Last weekend, Americans spent a whopping $92 MILLION bux to see a movie called Godzilla. Here are the top two films made about 9/11 all adult aged Americans should watch. 9/11 Mysteries: Demolition. It is free here for all to see. Will you watch it, Cliff? I also highly recommend this amazing piece of film making: My Review of "September 11 - The New Pearl Harbor." A documentary by Massimo Mazzucco. I encourage you to to to the producer's web site and watch it; broken down into one hour plus segments. Will you watch it, Cliff?
And this one, Cliff: Kevin Ryan 2006 "A New Standard for Deception" "Kevin Ryan, former lab manger and scientist at Underwriter Lab finds significant discrepancies in the USA's official 9/11 World Trade Center reports. Kevin has read the entire 10,000 pages of the reports. He explains in detail why the report is not accurate and in many cases is misleading. He shows the official investigation was unscientific and deceptive through out the investigation. He shows report findings that are in direct contradiction to the actual physical testing - the floor models did not collapse."
9/11 Doubts Seep into the Mainstream as Evidence Accumulates: "The most significant expert may turn out to be Judge Ferdinando Imposimato, the widely respected honorary president of the Italian Supreme Court and legendary mafia hunter who lost his brother in a revenge attack. Imposimato has written to the Journal of 9/11 Studies announcing his intention to bring a case before the International Criminal Court citing key figures in the US administration for involvement in the execution of the 9/11 attacks."
What about the videos, Cliff? Just like the FBI still has the 26 videos that survived the Oklahoma City Murrah Building bombing they refuse to release. Why won't the FBI release the ones from 9/11? Before the employees at the Pentagon gas station and the Sheraton National Hotel could even rewind their security camera film which was pointed right at the point of impact at the Pentagon, the FBI swooped down and confiscated all videos. They have them and they will not release them. Same as the videos taken by the FBI from the Virginia Department of Transportation which will also show exactly what flew into the Pentagon. The FBI has themn and they won't release them. Why not? Why won't the FBI release every video they have from that day? Not two minutes of a few frames no one can make out with any detail. The full videos they confiscated. Don't you want to see them?
I believe Americans are afraid of the truth about September 11, 2001. I believe many Americans don't want to end up like Dr. Steven Jones or ridiculed for their desire to see the truth exposed as well as the real masterminds.
FDR allowed the slaughter 2,403 Americans to drag America into a war that Americans didn't want and which could have been prevented: Churchill, Hitler, and "The Unnecessary War": How Britain Lost Its Empire and the West Lost the World. Prescott Bush, George Bush's grandfather, was up to his black soul with the Nazi's:
"George Bush's grandfather, the late US senator Prescott Bush, was a director and shareholder of companies that profited from their involvement with the financial backers of Nazi Germany. The Guardian has obtained confirmation from newly discovered files in the US National Archives that a firm of which Prescott Bush was a director was involved with the financial architects of Nazism.
<>"His business dealings, which continued until his company's assets were seized in 1942 under the Trading with the Enemy Act, has led more than 60 years later to a civil action for damages being brought in Germany against the Bush family by two former slave labourers at Auschwitz and to a hum of pre-election controversy. The evidence has also prompted one former US Nazi war crimes prosecutor to argue that the late senator's action should have been grounds for prosecution for giving aid and comfort to the enemy."
LBJ lied about the Gulf of Tonkin to drag America into yet another damn, useless war: The Truth About Tonkin
"Questions about the Gulf of Tonkin incidents have persisted for more than 40 years. But once-classified documents and tapes released in the past several years, combined with previously uncovered facts, make clear that high government officials distorted facts and deceived the American public about events that led to full U.S. involvement in the Vietnam War."
Another Pearl Harbor was needed to deceive the American people into giving up their freedom and liberties as the evil doers continue their implementation of world government. The "Patriot" Act, the NDAA and indefinite detention and the erection of a totalitarian police state are all a result of 9/11. Patrick henry said, "We are apt to shut our eyes against a painful truth, and listen to the song of that siren till she transforms us into beasts." Open your eyes, America.

Subscribe to NewsWithViews Daily E-Mail Alerts!
A real investigation, televised in front of the world must become a reality. The two top dogs who should be put on first, under oath are Dick Cheney and Donald Rumsfeld. Civilians like David Ray Griffin, members of Pilots for 9/11 Truth and Architects and Engineers, Dr. Steven Jones and others should be put under oath and be allowed to testify and bring forth their findings. We've already heard from government paid liars, now it's time to hear from experts who seek only the truth. Family members who lost loved ones had to beg for years to get George Bush to agree to an investigation. Why is that?
A gutless, cowardly group called the U.S. Congress and their experts vomited nothing but lies from day one. Members from Architects & Engineers have been in DC for months going door to door in Congress giving them professional packages asking for a real investigation only to be met with zero interest. Is that okay with you, America? For part one click below.
Click here for part -----> 1, 2,
Important Links:
1- Documents: Bush's Grandfather Directed Bank Tied to Man Who Funded Hitler
2- 9/11 Pentagon Damage Immediate Aftermath High-Resolution Photos
3- Pentagon One
4- Debunking the 9/11 Truth Debunkers – The Saga Continues
5- Attorney William Pepper to OIG: "The Pursuit of NIST's Fraudulent Reports Will be Relentless"
6- Pentagon TwoPTECH, 9/11, and USA-Saudi Terror - Part I
PROMIS Connections to Cheney Control of 9/11 Attacks Confirmed Part II
Click here to visit NewsWithViews.com home page.
© 2014 - NewsWithViews.com and Devvy - All Rights Reserved
---
Devvy Kidd authored the booklets, Why A Bankrupt America and Blind Loyalty; 2 million copies sold. Devvy appears on radio shows all over the country. She left the Republican Party in 1996 and has been an independent voter ever since. Devvy isn't left, right or in the middle; she is a constitutionalist who believes in the supreme law of the land, not some political party. Devvy is a member of the Society of Professional Journalists.
Devvy's regularly posted new columns are on her site at: www.devvy.com. You can also sign up for her free email alerts.
E-mail is: devvyk@npn.net
---