GLOBAL RAPID DEPLOYMENT FORCE GETS G8 BACKING
By Joan Veon
Posted: June 10, 2004
10:25 PM Eastern
NewsWithViews.com
SEA ISLAND, GA -- By coming to the aid of war-torn Africa, G8 leaders in Sea Island, Georgia have unveiled a global rapid deployment force that will be put in operation to fulfill President Bush's vision of peace for Africa. Interestingly enough, it will also be used anywhere else in the world to maintain peace. As fate would have it, the New Partnership for Africa's Development just happens to fulfill a UN mandate from 2000 to create a UN Rapid Deployment force to maintain peace anywhere in the world. Furthermore, it embodies a number of aggressive mandates from the 1996 G7 meeting in Lyon for world peacekeeping.
Two years ago, African leaders were invited to participate for the first time and discuss the problems of their continent. The G8 pledged at that time to provide technical and financial assistance to African countries so that by 2010 they would be able to effectively prevent and resolve violent conflicts.
The centerpiece of this initiative will be a pledge by G8 countries to train a certain number of peacekeepers which they hope will exceed 50,000 around the world. In order to get the logistics needed to support a global rapid deployment force, a clearinghouse or training center that is already in operation in Italy has been chosen. It will serve as a coordinating mechanism among the G8. The clearinghouse will be used to coordinate experts and to exchange information about offers that are made by countries to assist in times of disruption with offers to airlift and provide equipment to any force that is needed at the time.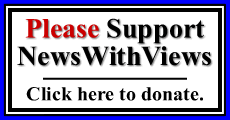 The New Partnership for Africa's Development also fits into a vision from President Bush in the National Security Strategy in which he talks about making the world a better place. While the initial focus is on Africa, the Bush Administration sees a "clear need for global peacekeeping capacity-building on the continent." The global peacekeeping operation is part of a three pronged strategy outlined by Bush: health-the need to address the HIV-AIDS pandemic, economic assistance to help grow African economies through the Millennium Challenge Account and to promote peace and stability through peacekeeping.
A senior level administration official stated, "It will look like an African-centric initiative, [but] it really is global in its ultimate scope, because the idea is to train peacekeepers and equip them and enable them to get to where they are needed all over the world, even though the need is the greatest in Africa which is where we are first and foremost concerned. This is needed for all the reforms and progress that we hope to promote around the world."
To support these operations, the U.S. is going to seek $660 million from Congress to spend over the next five years for training and equipping. Senior Administration officials said that they have already talked to the right committees and people on the Hill about how to get this done.
The UN would come into play once there is a UN mandate for a peace operation. When I asked for clarification with regard to the 2000 U.N. Millennium Summit goals to deploy a global rapid deployment force of 42,000 soldiers to be equipped and ready to deploy immediately, I was told by a senior administration official that the progress has been "evolutionary" and that the UN Rapid Deployment Force and the G8 African Initiative are "tied together."
In going back to the U.N. Millennium Summit held in 2000, the U.N. at that time was given a great expansion of their powers and governmental structure which includes adding a "People's Parliament", providing the Secretary-General with greater powers to act without General Assembly authorization, a rapid deployment force and the ability to find ways to increase the funding their operations.
Over the past thirty years, the Group of Eight has evolved into what can only be termed "global board of directors." They have come to signify oversight over all of the governing aspects of the world. As such, adding the presence of a rapid deployment force to be deployed to quell any disturbance that disrupts world peace is a major component to global governmental oversight by a few.